2015 Deacon Board (listed alphabetically)
---
Andrew Tang – Chairman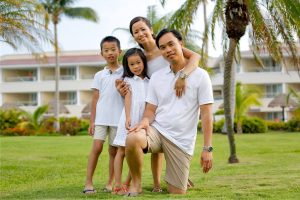 Andrew is the chair of deacons board and has been serving as a deacon since Kirkwood's founding. Currently, he is also serving as the Sunday school teacher for the high school and college students and serves on the KC worship team. He is married to wife, Lily, and they have 2 young children
---
Binh Tran – Treasurer Brief Biography to be completed
---
Duy-Anh Doan (Dewey)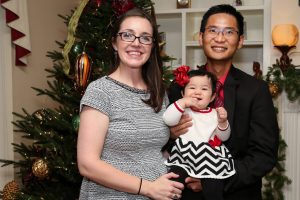 Duy-Anh Doan (Dewey) serves as a first-term deacon at Kirkwood Church. He is the liaison for the English Ministry on the Deacon Board.
Dewey has passion for teaching and is currently teaching the Junior-High Sunday School class.
During the week, Dewey works as Project Manager for an Oil and Gas company. He and his wife Kimberly recently celebrated the first Christmas with their daughter Anna. To better serve the Lord, Dewey and Kimberly are both pursuing Master of Christian Education at Dallas Theological Seminary.
---
Khoa Vo

Brief Biography to be completed
---
Man Phan Brief Biography to be completed
---
Tom Steffen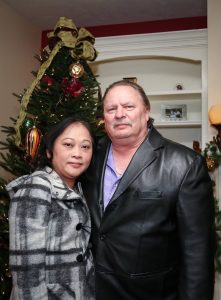 Brief Biography to be completed
---
Tuan Tran – Secretary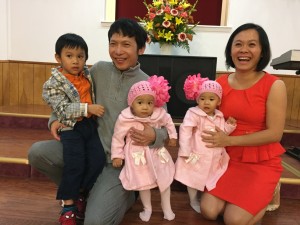 I came to know Christ in the mist of emotional turmoil where there was no peace and contentment in my life in 1992.  Then I challenged the Creator of universe "If you are the true God, please do for me one thing and then I will surrender my life to you.  Please fill in my heart with your peace."  Truly, He is the One who replaced all my fears with His Words.  The more I experience Him the more I would like to seek Him and serve Him. One of my favorite bible verses is Matthew 6:33 "Seek first his kingdom and his righteousness…".
I grew up at the Vietnamese Clifton Park Baptist church, Maryland where He developed me as a youth leader, Sunday school teacher, and chairman of board of trustee.  Thanks God that He helped me finish college and worked for Lockheed Martin as a system engineer more than 10 years.  Now I am Mr. Mom of three wonderful children and a husband of one sweet wife of Proverbs 32, not 31 but 32.I am grateful that He allowed me to go mission trips in Cambodia, Malaysia, South Korea, Europe, and Vietnam since 2003.  I feel very encouraged every time I go mission trip.  Try one time then you will know what I meant.  Thanks God that our Kirkwood church has a mission trip every two years in summer.  
The Nguyen family (Tuan, Phuong, Phuoc-Bao, Nha-Ca & Nha-Huong)
---